Most recents posts
Back at SCMR: Join us at Booth 104
After two years of absence, we are happy to announce that  once again wel will be exhibiting at the 26th SCMR scientific meeting, this time in the beautiful San Diego Marine area.
If you have time to visit we are eager to share thoughts on interventional MRI and our development plans for the next two years. Our booth number is NR 104 and exhibition hours are from January Wednesday 25th from 5:00pm to 7:00pm until Saturday 28th between 7:00am – 1:30 pm. Please see this meeting as a start of possible first encounter with Nano4imaging.  If you want to make an appointment just mail Lucien de Mos, our new director Operations, at lucien.de.mos@nano4imaging.com
We would like to thank our customers who make interventional MRI happen. Without your commitment and determination this wouldn't be possible. A special thank from our heart here! And even if you are not able to visit out booth, Nano4imaging wants to wish you all the best, health and prosperity in 2023.
Warmest regards, TEAM of Nano4imaging.

So incredibly proud to our Nano4Imaging team to be among the 78 winning companies in Europe for an EiC accelerator grant. With this 2.5 MM grant and co-financing we can bring to life our vision to move a major part of cathlab procedures into the MRI suite using our trinity of  marker technology, MRI safe devices, and new TRACKR software based on ai augmented real-time support during the clinical workflow. Thanks EISMEA for selecting us, and to all our partners for reaching this milestone. Look forward to make this work.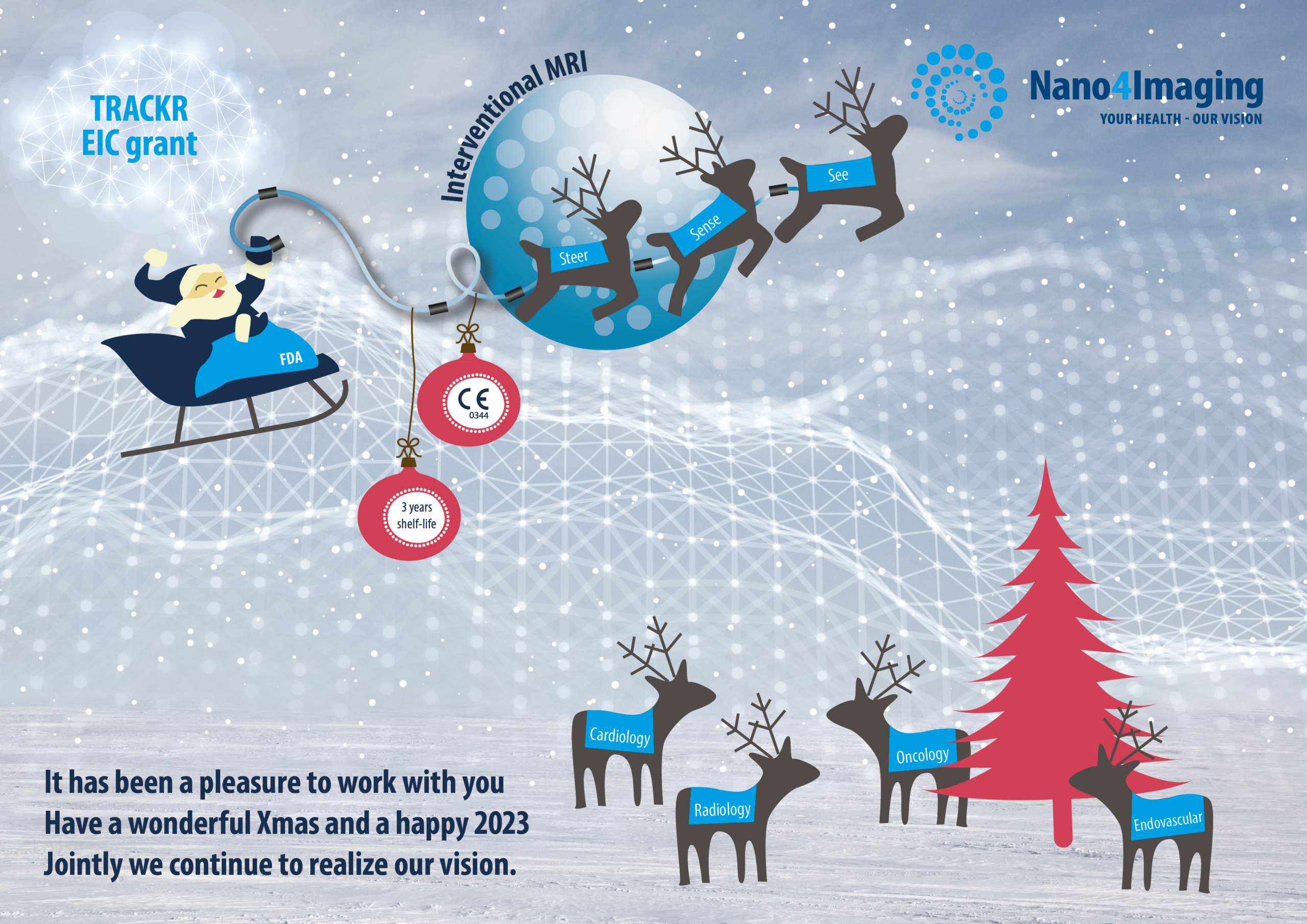 It has been a pleasure to work with you.
Have a wonderful Xmas and a happy 2023.
Jointly we continue to realize our vision.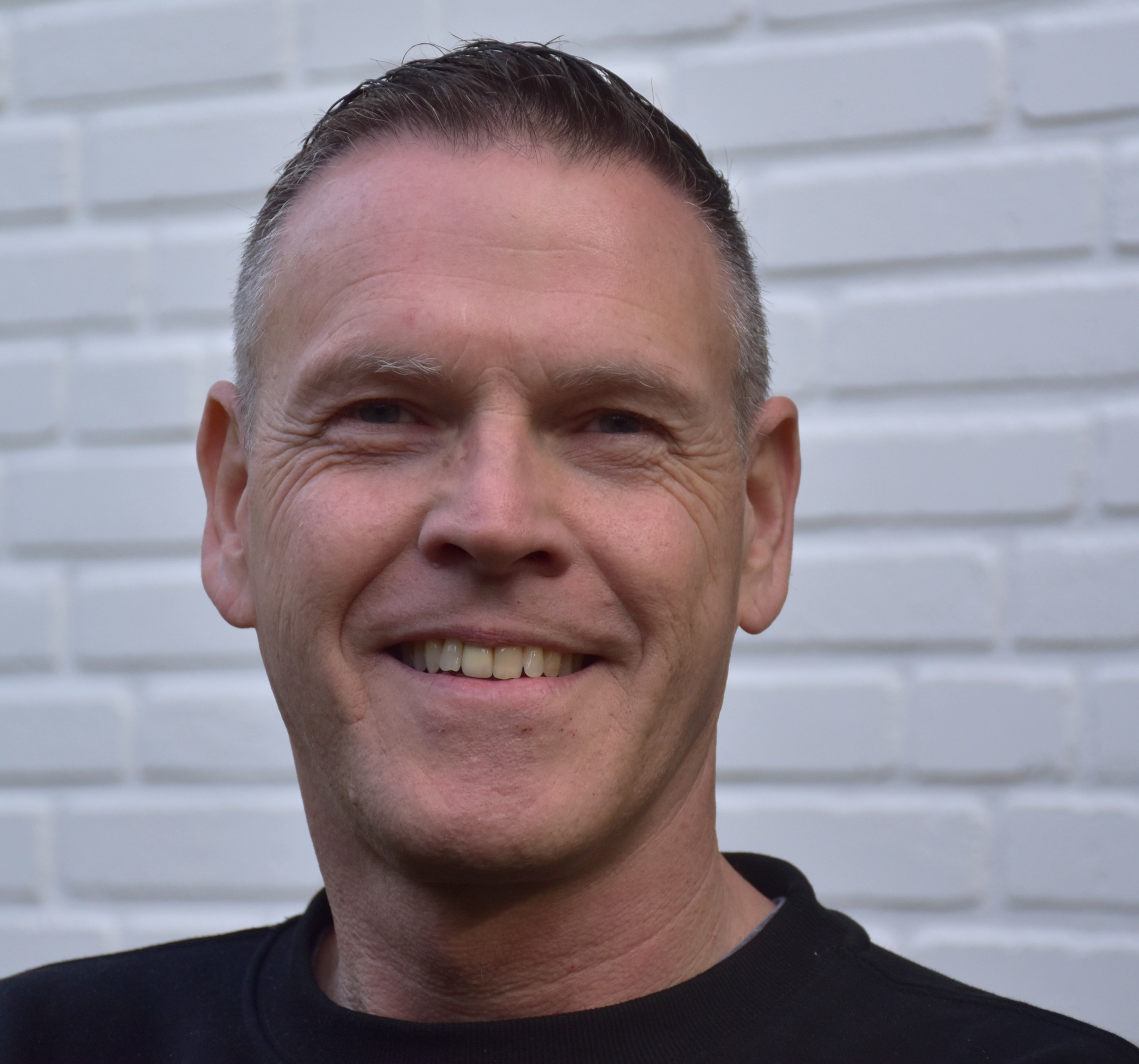 Nano4Imaging welcomes Lucien de Mos (1965) as Director Operations for its activities in interventional MRI.
Lucien has a long track-record in the Healthcare industry from equipment installations at Toshiba Medical systems and Baxter Healthcare to medical invasive devices at Edwards Life Sciences and other well known device manufacturers in the field of Cardiology, Radiology and vascular surgery. He has experience with commercial software solutions in those areas from MEDIS Medical Systems and Pie Medical. The medical society is his playground and his drive is to make procedures and workflows simpler, more transparent and quantitative.
Lucien will further elaborate the trinity that Nano4Imaging is offering based on hardware (EmeryGlide), marker technology (MagnaFy) and newly developed AI based tracking software for real-time MRI guidance. Lucien will focus the next years to extend the use of our products in the USA and Europe in new centers as well as to supporting the needs for new procedures.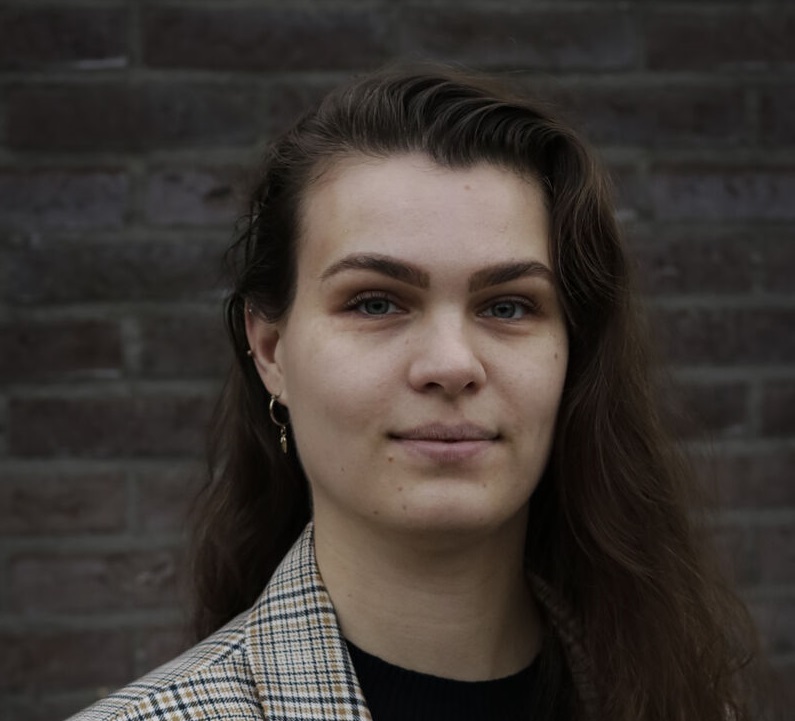 Nano4Imaging continues to expand its team, and welcomes Jenny Dammer. Jenny graduated in Nijmegen RUMC with a strong focus on #medicinalchemistry. She joined our team last week as Junior Chemist to apply our MagnaFy markers on medical devices in our new printing center.
At the same time she will be part of our development team of the MEVAR project to work on an MRI visible stentgraft for aneurysm repair. Jenny looks forward to apply her know-how in medicinal chemistry and our technology to existing medical devices to enable mri guided interventions .
Kick-off MEVAR consortium
On October 7th 2022 the MEVAR consortium partners met in the Dusseldorf Life Science Centre for the kick-off of its project that aims to develop an MRI compatible stentgraft for aneurysm repair.
In this consortium 4 German SME's (Peragraft, AM Filament, PMH, Nano4Imaging) and 3 Universities (UKSH, UKA and Uni Duisburg) join efforts in a highly interdisciplinary effort.
The Acronym MEVAR is derived from MRI guided Endovascular Repair.